March 2017 Facebook Posts
Jump to navigation
Jump to search
This page is an archive of Chris' Facebook posts during March 2017. Posts are sorted by date and linked to the source material from Facebook. Notable comments will be archived and color-coded for reference; those who consistently respond to Chris' posts, e.g. William Elliott Waterman and Jessica Quinn, are colored in red and green respectively, while infrequent responders are colored in orange, yellow or purple.
1 March at 1:16 am
I am selling my father's stamp collection (it's mostly UN First Day Covers); still Very Collectible and can become more valuable in years. Lots More Covers to be added; check out what I've listed and please buy.
He linked to one of the listings.
1 March at 1:19 am
I do like this stamp of a rainbow flavor. #LGBTQ
1 March at 10:24 am
Chris liked the rainbow stamp from the previous post so much that he made it into his Facebook cover photo.
1 March at 10:46 am
More from the collection will be added intermittently, so stay tuned and buy for your stamp collection.
He linked to his Ebay page, and to his I'm selling my father's stamp collection; come on down and buy some of it video.
1 March at 12:58 pm
I just added some more covers onto eBay; surprise to find Four stamps on one cover, since word is that the stamp limit on an item sent through the UN is Three.
He followed up with a comment:
Good for you if you can understand what it says on the scroll in the upper left; I do not know what it says.
(The text on the scroll is in French and reads "We, people of united nations, resolve to preserve future generations from the scourge of war.")
1 March at 2:20 pm
1 March at 4:07 pm
Go to my eBay for the available and to-be-available stamps and covers from my father's collection.
He linked to his Ebay page.
2 March at 4:41 pm
With what I am seeing from the UN's stamp and cover collections, if You-Know-Who (Number 45) saw these, he'd make a Tweet. Love for the United Nations for supporting the races and the LGBTQ.
He linked to his Ebay page.
3 March at 8:51 pm
I'm adding my one-of-a-kind Beginner's Stamp Album; past And present Self Signatures.
He linked to the listing.
4 March at 6:03 am
5 March at 12:04 am
7 March at 7:15 pm
I just got and made our first meal from Blue Apron: Soy-Glazed Chicken. The packing method is well done and organized. Wrapped in a cool foil lining in a box, the meats were surrounded by large ice packs. And they have a recycling program for the trash. Anyway, all of the premeasured ingredients were enclosed, the instructions were worded good, and it all came out real good.

Try it for yourself, and get three free meals with a two meal purchase, thanks to ScrewAttack with blueapron.com/deathbattle.
8 March at 12:58 pm
Chris reacted to his own post from 2013.
I have an easier time giving eye contact now; darn, it did used to be more difficult to do.
8 March at 1:01 pm
Happy #InternationalWomensDay to all of the ladies. And I want to extend my heart and soul in support to everyone in the Women's Day Protest. We will not stand for any bigotry or discriminative behaviors, including those from the world's leaders.
8 March at 11:54 pm
Chris shared a post from LGBTQ Nation and reacted to it.
He has a good response, even I can use it for myself:

I have seen millions of people, mixed of skin colors, country backgrounds, differing sexual identities and orientations, cross-dressers, various levels of intelligence, varying religions, and many more, in media and in person; I never thought of myself different from and other than who I was, am, and continue to be.

The BIG picture is people fear that they do not understand, or their base knowledge of that fear was an out-of-context misunderstanding. People should take a few minutes with an open heart and open mind to learn about that which they fear or are concerned about.
9 March at 12:18 am
Chris shared a comic image criticizing Trump.
9 March at 4:35 pm
Found a new stamp to Really Like! We Women deserve another Year to be Celebrated! #InternationalWomensYear
He linked to the Ebay listing for it. He also updated his Facebook cover photo to feature that picture.
10 March at 10:08 pm
Me too. I Am Woman, and nobody else is going to tell me otherwise or mislabeled.
He linked to an article.
12 March at 12:11 am
He saw his own post from 2016 and shared it.
12 March at 12:14 am
He linked to a fundraiser.
12 March at 9:42 am
He saw his own post from 2015 and shared it.
13 March at 10:11 am
We all should always have an open heart for bisexuals.
He linked to an article.
He also posted to the article's comment section.
I empathize with you, Beth. I was ignored by others and mistreated for a while. And I'm counting the internet Trolls and bullies in that. I have seen kindness in the LGBTQ community, and yet I am also aware of the few out of them who feel misunderstood and left out, and feel upset. All that aside, people are people. And I can tell you to simply continue with your life, Continue to hold your Bisexuality Proud and Loud. There are people who have open hearts for bisexuals, and I am one of them.
13 March at 2:05 pm
Bonus Added: Ten randomly selected UN covers, and a set of seven commemorative used stamps in set bags.
He linked to the listing and updated it.
15 March at 3:00 am
He linked to an article.
17 March at 11:17 pm
Happy St. Patrick's Day.
17 March at 11:20 pm
He linked to his Ebay.
18 March at 1:01 am
19 March at 3:26 am
At 3:35 am, Chris uploaded a copy of his I'm selling my father's stamp collection; come on down and buy some of it video to Facebook.
It should be noted that Chris had made $85 in sales then quickly spent $90 on toys.
Comments
Waterman
I thought I read that you spent some money on lego sets after you sold some stamps. What kind of bills did that help pay?
Chris
Kim Wilson:
Christine Weston Chandler I think you're confused.

I've seen some of your purchases listed, and all the account information seems to check out.

So so everyone knows: Christine Weston Chandler does generally spend money on legos and toys, but when there's spare money, it might go to bills.

Just to clarify your post.
19 March at 10:12 pm
The featured cover from the set of covers just added onto my shop is one of the 25th Anniversary of the Universal Declaration of Human Rights from 1973
He linked to his Ebay.
20 March at 12:59 am
Is this cartoon translated to English yet?
Chris posts about reading the Son-Chu article on this wiki and explains his design inspiration for it.
21 March at 8:13 pm
I've read what y'all thought were the inspiration Autobots behind Son-Chu: Jazz and Hot Rod? That is funny. Actually, when originally conceived in my noggin Years ago, I was binging on Transformers Animated during the time, and the only Autobot in mind that inspired the design was T.A. Bumblebee, in reference of how to make the breast part look like the hood while still having the original car hood in vehicle mode (albeit differing color). The remainder of the design actually came from Two past color Custom Autobot pages I designed and printed before then on Transformers.com. Jazz and Hot Rod were FAR away from my mind at the time. As for why I made a fresh drawing and uploaded it on St. Patrick's Day, regardless of the holiday, will be revealed soon.
23 March at 1:03 am
Damn You, Trump! Elmo, Cookie Monster, AND Telly?! What next? Big Bird? Give Public Broadcasting their money, you Mean One, Mister Grump.

#SaveElmo #SaveCookieMonster #SaveTelly
23 March at 2:17 am
I have one not-clean joke to add:

I like going to the restroom; every time, I win with a Royal Flush.
24 March at 1:42 am
Nice!
For some reason, that message was posted 10 times in a row.
Chris read an article on a lawsuit filed by a male student (Joel Doe), who claimed discrimination because a transgender student was using the same locker room.
24 March at 1:54 am
I say to Joel Doe, Suck It Up, kid. If a lack of a penis on someone bothers you, look at someone else who has one. After all, a penis is an outward-grown clitoris.
25 March at 1:47 am
Trump gets into Mack truck; Optimus Prime and Megatron GROAN in grotesque.
25 March at 2:40 am
Me gusta azul.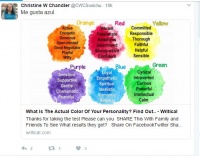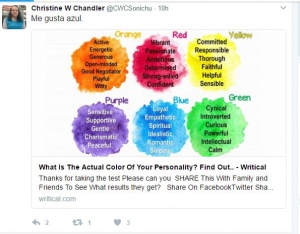 27 March at 10:55 pm
**ANNOUNCEMENT: Special Giveaway Starting This Week**

I have created the Prototype of a new piece of Sonichu Merchandise, with custom package; I am feeling in good mood to make two more of this item, which I will reveal by the end of the week in a new "review" video.

Entry is automatic with the purchase of one of the stamp and stamp-related items from my eBay shop; Limit one entry per individual name and address set. Purchase is required for entry. If you miss out on an item in the shop, more Will be added.

http://www.ebay.com/sch/pristinechristine1982/m.html?isRefine=true&item=282382503232&rt=nc&_trksid=p2047675.l2562&_mwBanner=1

The Prizes are as followed: One Winner will receive One of the new figure, as well as one Christine Weston Chandler Skylander Imaginator custom Figure. Fifteen Runner-ups will each receive one Skylander Imaginator-Functional custom Card of my Christine Weston Chandler character.

BONUS: if the Stamp Album is sold, that buyer will automatically receive the third of the new figure, as well as one Christine Weston Chandler Skylander custom Figure, And one functional card of the same character.

Random Drawing: The Giveaway time will between March 27, 2017 and April 31st, 2017 at 11:59 PM, Eastern Standard Time; 3:59 AM Pacific Time. The Drawing will take place, personally, on or around May 1st, 2017. All Prizes will be shipped out respectively during, or before, the month of June, 2017. Chances of winning will depend on number of entries received.
He followed up with another post the next day.
28 March at 10:00 am
You have a chance to win a Skylanders figure of myself (official Sonichu merch), or one of 15 character-included cards, and the new character figure (to be revealed later this week). Buy one or more of the stamps from my eBay shop for entry, Today. Or, even better, Automatic Win with purchase of my Beginners Stamp Album.
He linked to both his Ebay and his Skylanders Imaginators Leader Christine W Chandler: random Review N' Stuff video.